Company Profile
Welcome Note
It gives us great pleasure to state a significant event in Pitambaris account of completing 25 years. Started with a single product and single brand, today we have many divisions and brands. We have advanced machinery, R&D center, health service center, media & photo shoot studio all under same roof.
Nowadays, the role of brand companies becomes important as customers need to buy from, investors wants to invest, endorsement and employees want to work for a company that they value and trust. We longed-for a strong platform and recognition for our company to assist us in communicating effectively.
In people across the country, we are the quality of life. It has been proven by our people that their trust and the spirit of attaining success can defeat any challenge that the year brings. With our focus towards quality, safety, efficiency and management excellence, we are assured we will take our organization to a whole new level of accomplishment.
Message From MD's Desk
It is our pleasure to present our website to the customers and audience worldwide. With a strong commitment to win total customer satisfaction, we have embarked on our business journey in 1986. Our company came into status when Mr. Ravindra Prabhudesai, and his father Mr. Vamanrao Prabhudesai turned the vision into real experience. The concept was to make a dynamic organization where hard-work, integrity, improvisation and honesty would be the values.
Nowadays, we are one of the major manufacturers & exporters in the FMCG industry, offering a large array of Superior Quality Products under the brand name Pitambari. Opening with FMCG products in Home-care Division, at present the company has Food-care, Healthcare, Personal Care & Agri-care divisions. For an enterprise that derives its name from a long-familiar powder for cleaning brass & copper items, being part of the postmodern healthcare & home-care segments has not been easy. From a small beginning in the backyard of his house, Ravindra Prabhudesai (MD of Pitambari) is today a very popular image amongst the social and cultural circuits of Maharashtra. And now Ravindra Prabhudesai wish to set a benchmark of the toughest mile into the great league with all his products in the national as well as international market.
In a short span of 25 years, Pitambari has well managed its destined business of INR 100 crores, with the continual support of efficient team members. We business with Total Quality Management System and our manufacturing units have received ISO 9001:2000 certifications from DNV, Netherlands. We have five manufacturing units situated at different sites, along with a fully-equipped R&D wing. The units have excellent infrastructure, resources and work environment. Also, we outsource some of our products that are marketed by our company. Today, Pitambari Group promotes 64 products under 5 divisions
Homecare, Healthcare, Foodcare, Agricare and Beautycare
. Moreover, it has other services like Creative Studio, Panchkarma Clinic and Health Clinic under one roof.
Total workforce today is around 1000 trained and technically competent personnel at all levels. Company's excellent network of marketing in 22 states across India ensures availability of Pitambari products to almost three million satisfied customers. Presently, our products are exported in countries like Malaysia, Nepal, Dubai, Hong Kong, Mauritius, Canada, Singapore and many more. Also we are planning to globally expand our network soon.
Mr. Ravindra Prabhudesai also share his Success Mantra:
Plan out your work and then work out the plan, was an important message that I learnt. I realized the worth of the factor, which signified Product, Packaging, People, Price, Profit, Position, Place, Performance, Planning and Promotion!
Message for youths: Make your passion earn for you! Be an Entrepreneur as early as you can, and work honestly, yes it pays!!
In today's busy life health is often unnoticed. Lack of exercise and intake of junk food has further blown this issue. Also the nutritious food like fruits & vegetables are not spared from chemicals & pesticides. With emerging level of industrialization, water, air & soil are becoming polluted. This has given rise to widespread diseases. And using various antibiotics is proving of no help. Due to all above reasons immunity level has weakened like never before, which further cause diseases. To get out of this vicious circle it is essential to maintain and increase Immunity. With this view, Pitambari launched Cap.Gopiyush (cow colostrum powder) and Cap.Gomutra (Cow urine powder). Till date, these were distributed to doctors only. But soon we realized that we need to reach a large number of people with this forward-looking product for the betterment of mankind. Therefore, we empower lives.
Fact Sheet :
| | |
| --- | --- |
| Business Type | Exporter , Manufacturer , Wholesaler/Distributor, Supplier & Trading Company |
| Year of Establishment | 1986 |
| No of Production Lines | 5 |
Product Range :
| | |
| --- | --- |
| Rooperi-Instant Contact Silver Cleaner | Cureon-Pain Relief Oil |
| Pitambari Dishwash Bar | Vasundhara-Baby Massage Oil |
| Pitambari Dishwash Liquid | Vasundhara-Balghuti |
| Pitambari Dishwash Paste | Vasundhara-Lactating Granules |
| Klenz Powerwash-Detergent Powder | Rajkeshi-Jaswand Hair Oil |
| Pitambari Detergent Powder | Healmate-Foot Healing Cream |
| Sanitall-Liquid Toilet Cleaner | Pancharas-Pachak Mukhwas |
| X gen-Aloe vera Based After Shave Gel | Geni-Memory Enhancer Granules |
| Pitambari Shining Powder-Copper and Brass Shine Powder | Detergent Powder and Laundry Detergent Powder |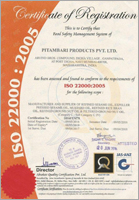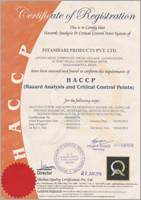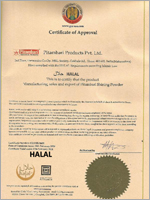 With Best Wishes
Ravindra Prabhudesai
Managing Director